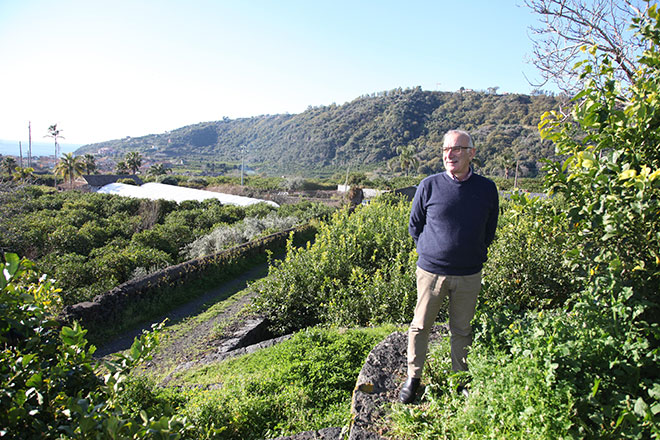 The Maugeri farm is a typical farm on the lemon riviera, made up of many small plots of agricultural land, located along the coast of the Acese area, and located in the hamlets of S. Tecla, Scillichenti and Pozzillo.
It was born in a context of family tradition, when in the early 1900s the first lemon groves were planted in the area. The cultivation, except for some possible cases of mechanical innovation, is done manually, because the characteristics of the land, with many terraces, made with dry stone walls, do not allow the use of machinery.
The soil, of volcanic nature, is defined as "sciara", and it is precisely this peculiar feature that allows the lemon tree, a very generous plant, to have different blooms during the year.
For the inhabitants of the area, having a limonicola farm is a factor of ancestral importance, which expresses an anthropological link with the territory, showing all the importance that lemon has had and represented in our recent history.
Creating a business network in this sector, for us inhabitants of this area, is not only representative of an economic factor exclusively interested in it, but it is tradition, sacrifice, culture, respect and protection of the environment.