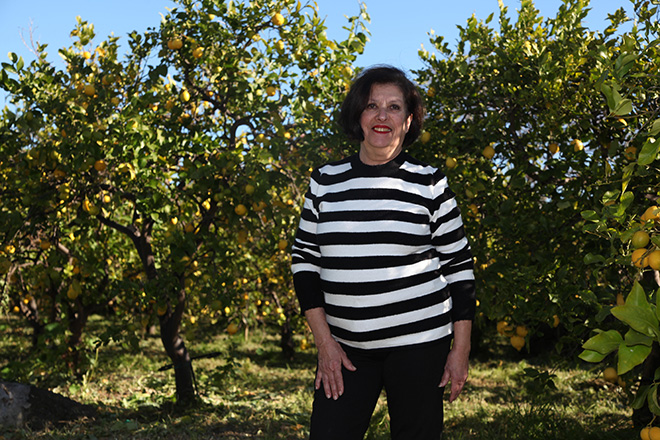 The Puglisi Adriana company, located in Scillichenti, consists of 2 hectares of lemon grove with an adjoining house for residential use and as a crop variety composed mostly of white zagara.
The land has belonged to my family for 3 generations since it was bought by my grandfather Peppino Puglisi, then it was succeeded by my father Antonino who continued the reclamation work until it was given to me in the early 1980s.
With my management together with my husband, we have made improvements such as the sprinkler irrigation system and the construction of connection ramps between the various terraces to make access more usable.
The future project that we care about is to convert the entire crop to an organic production regime to adhere to a more environmentally friendly agriculture.