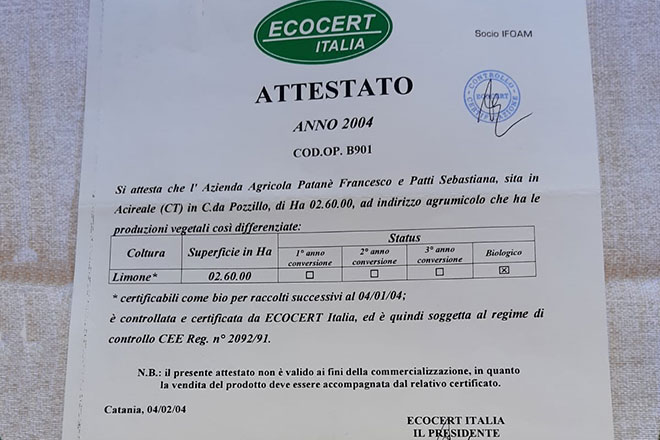 My name is Franco Patanè, I am 64 years old and together with my wife I own the Patanè Patti farm. In my life I have practiced the profession of ice cream maker and pastry chef for 51 years. I love nature and being in contact with it. My farm covers about three hectares and is located in Pozzillo-Acireale in different districts.
Part of these plots I inherited from my parents, others I bought them later. In the peasant society of the past, having a lemon grove meant having a solid economic position because the lemon trade was the basis of our territory that extends from Calatabiano, passing through the Aci up to Aci Castello-San Gregorio, the coast still called today "Riviera dei Limoni".
In recent years, trade has no longer been valued for various factors and lemons have no longer been a source of income. Today in this sector there is a recovery that bodes well for a requalification of this precious fruit made unique by the presence of fertile soil and protected by our Etna volcano.
Regenerating my lemon groves in a biological way has been the main objective and since 2001 I have been practicing organic agriculture under the control of Ecogroup Italia, a nationally recognized surveillance group.